ALL STUDENTS EAT FREE!

All breakfasts are offered:
*Minimum 2oz whole grain item
*Minimum 1 oz Protein Item
(Yogurt, Hard boiled egg, string cheese, beef stick)
*Fresh and cupped Fruit
*100% Fruit Juice
*1% White Milk or 1% Flavored Milk

Cold AND hot options typically available.
Students MUST select a minimum of two items, including 1 fruit.
All lunches are offered:
*Full, fresh salad bar
*Cooked vegetable
*Fresh & canned fruits
*Whole Grain items
*Protein items
*White & Flavored 1% Milk

A minimum of 1 second choice option available each day.

Students MUST select three items, including 1 fruit or vegetable.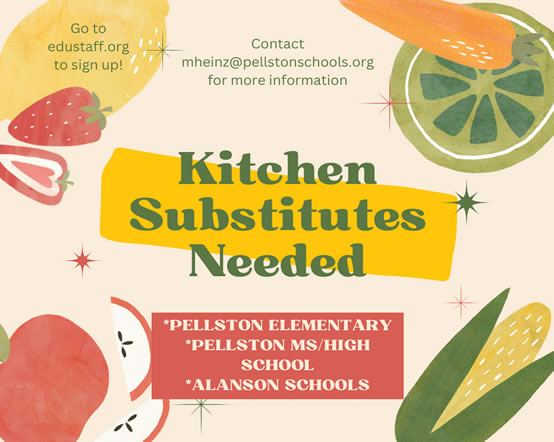 In accordance with Federal Law and U.S. Department of Agriculture policy, this institution is prohibited from discrimination on the basis of race, color, national origin, sex, age, or disability. To file a complaint of discrimination,  write to : USDA Director, Office of Civil Rights, 1400 Independence Ave. S.W. Washington, D.C. -20250-9410 or call (800) 795-3272 or (202) 7200-6382 (TDDO) USDA is an equal opportunity provider and employer.